---
Organizer: Stanford University
Program Name: Stanford Pre-collegiate International Institutes
Date: August 8-20, 2017
Participants: 14 -17 years old
Place: Stanford University (Stanford, CA USA)
Program Chosen for Going to a U.S. University
"It was the greatest summer ever."
Nothing kept me from saying those words on the last day of the program, which was also the day that I left US for Japan.
Throwback from Aug 20th, the day of parting, for about 3 months, I decided to join Stanford Pre-collegiate International Institutes, which was held by Stanford at Stanford from Aug 8th to 20th. Nevertheless to say, the program has a lot of attractive points.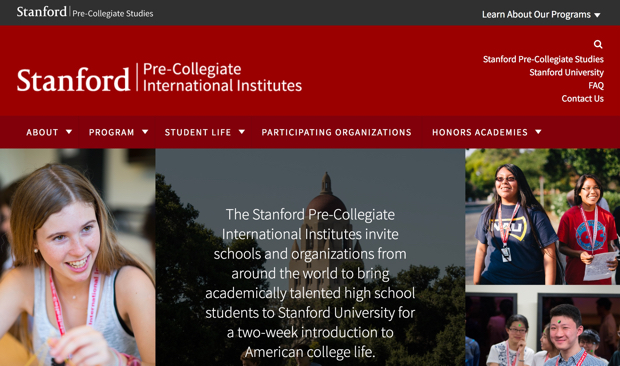 One of the points is that students can take many lectures beyond lots of fields like Statistics, Management, Biology, by Professors at Stanford in small-classes which consisted of maximum 20 students. We can also interact with students about the same ages from all over the world throughout this program.
For me, who have been considering to study abroad, there are so many attractions like the experience of dorm life in the university, and that I can utilize this experience in university admission, so I decided to apply for this program.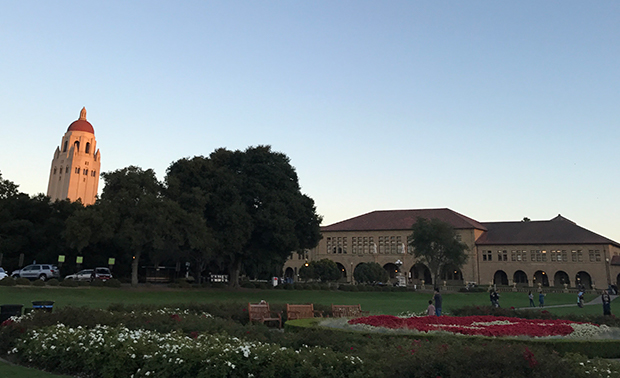 The Reason of Application Via Hong Kong
I applied through a cram school called GRTalent at Hong Kong. Actually, this program is pretty unique in how they look for participants. Stanford asks some associated cram schools and high schools all over the world, and each of them recruit students for this program, then each group participates in the program.
I knew this program as my relatives told me, and I was so interested in this, so I opened the webpage of this program and checked if there were any organizations that accepted me. I found 2 schools associated with Stanford, but unfortunately they don't allow students from other schools to participate in the program through them, so I gave up attending as a member from Japan group but still looked for information about that.
One day, my relative living in Hong Kong found a cram school which were recruiting students for the program, and we asked that whether I, who lives in Japan could attend or not. Fortunately, the CEO agreed readily, so I sent them application form and score report etc on email and after that did interview on Skype. Few days later, finally, I got an acceptance email from them.
Before the program began, I had end-term exam, sports camp of my club etc, and actually I was quite busy those days. I only did a small part of all my loads of summer homeworks, but I regretted I should have done more as we had very little time to do our own homeworks while on the program, so I strongly recommend you to finish most of the summer homeworks before the program starts.
Also, I did two more important things in order to enjoy the program. First, I made a vocabulary notebook so as to write down the words that I don't know. The other is that I made up my mind and decided to try anything during the program. Thanks to this, I could experience very rare things for students studying in Japan.
Participation to Preliminary Training Exclusive to Hong Kong Team
And on Aug 8th, the day which program began…Oops, in fact, three days before that, so it was on Aug 5th that I left Japan for US. This is because we, the HK (Hong Kong) group members, joined Social Innovation Program (advance training) held by ILUMIN education (they do consulting for college in bay area.) as well as GRTalent, at a big room like a conference room in a Hotel, which was pretty nice and just an hour far from Stanford.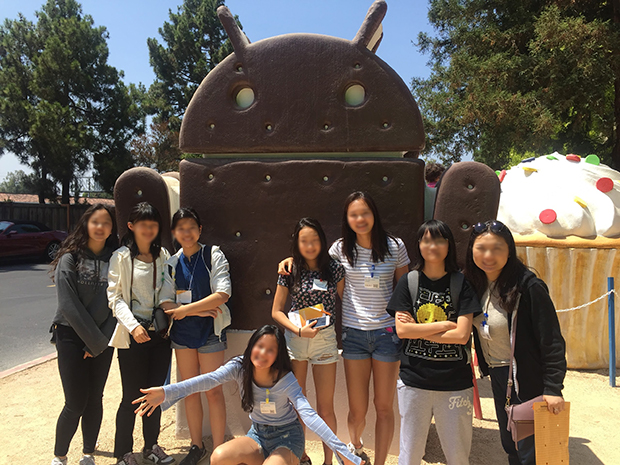 We had sessions, and while that we had many guests telling us important things, such as Stanford Design Thinking which would appear in the Stanford program quite often. We also went to Homeless Shelter as volunteers and Google to have other guest speakers to tell us many things about what they do.
On the whole, this program was very good chance for us to get to know each other and introduction for the Stanford program. Speaking about my groupmates, they are all originally from China, and nearly half of them live in HK and 4 of them live in Macau and the rest of them are currently studying in other countries, such as England, Switzerland, Ireland, Canada and Japan (only me).
Needless to say, those who are studying in overseas (I mean European countries and North America here) can speak English very fluently like native speakers. And more, most of them from HK and Macau go to international school, so their English is beautiful and they have no particular accents that the Chinese often make. Because of that I was so surprised for the first few days. Incidentally, the HK group members except me and a girl who is my bff (=best friends forever) there can speak Cantonese. They sometimes spoke in Cantonese, but they usually speak English, so they answer our questions in English if we ask what they are saying about. I think you can understand and get to know them easily.
On the last day of the Social Innovation Program, all of us claimed that we didn't wanna go to Stanford Program. We wanted to stay there longer and have fun, but I think nobody except our counselors who took care of us all knew we would have great memories at Stanford then.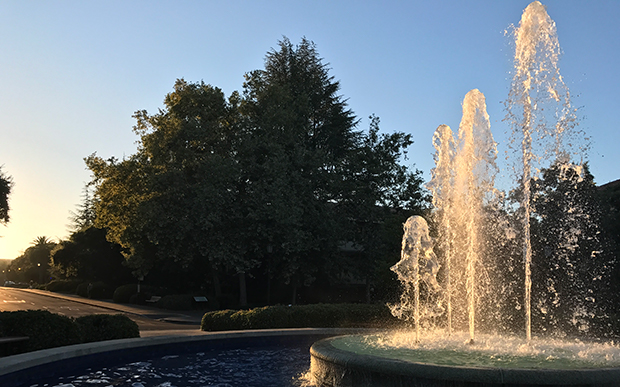 My Life at Stanford Started
Just a little after the noon on Aug 8th, we got to the Ng House, one of the dormitories at Stanford.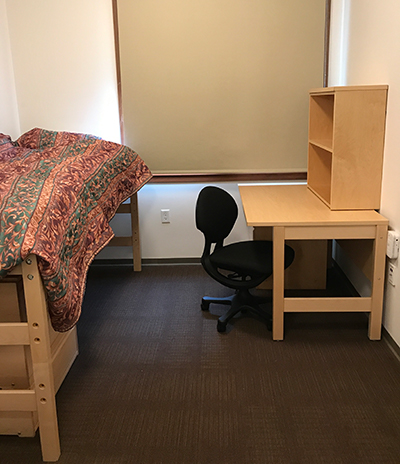 In the dorm, there were 4 groups from different countries, Chile, Australia, India and Japan, and on the whole I remember there were approximately 100 students staying there.
Actually this is the biggest dorm out of four dorms which were used during the program. Speaking about my room at the dorm, it was very nice single room, and there were desk, closet, and of course bed. I don't know why but it was 150 cm high above the floor and it had a ladder near to it. There were also double room but each of them has separate rooms inside, so we are ensured our privacy.
Trying Everything as Opportunity
The program includes not only classes but Cultural Exchange Meeting, Fieldtrip, Global Solutions and so on.
To begin with, let me introduce those classes. Nearly everyday except weekends we had two 2.5hour-long-classes. We were divided into 6 cohorts in the dorm regardless of which country we're from, and went to different buildings inside the campus to take a class.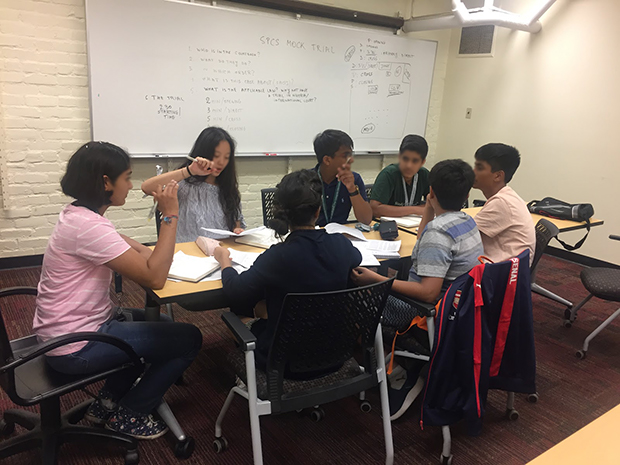 We were asked our opinions frequently, and students put up their hands and answered relentlessly. Through classes, I felt that it was very important to think and tell others, not worrying to make mistakes. Besides, I didn't know some technical terms, especially in the area of biology, so I could learn those words in the classes.
Moreover, I went to Stanford Medical Center and took a class about medicine. There I could experience some rare things. For instance, we used an Anatomage Table, which enables us to dissect human bodies virtually on tablet, and also we heard explanations about human bones, muscles and organs seeing a body of dead person.
I even touched the body and held organs. I actually hadn't done dissection by then, and more I really don't like to see blood. However, my best friends there, who was in the HK group as well and currently lives in Ireland, said that it's one chance experience to me, so I plucked up my courage and enter a room, where human bodies having been soaked in formalin were kept and the whole room smelled formalin, and held and touched a human brain, a lung, a heart and a liver. I won't forget that I was surprised that the brain was pretty heavy unexpectedly.
Full of excitement in the Programs from International Exchange to Team Work
Speaking about Cultural Exchange Meeting, all of the students who participated in the program, including students staying at Ng House and other two dorms, presented their culture by dancing or singing. Also there were workshops and each of the group did different things like calligraphy, serving famous snacks in their country and playing traditional games.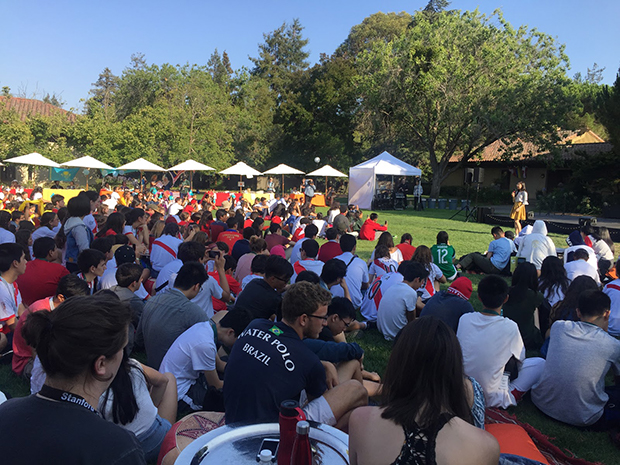 There, I found that Latino are so lively and very like to dance. Actually I encountered the culture shock then. But after that, there was a dance time for more than an hour, and all of us danced together.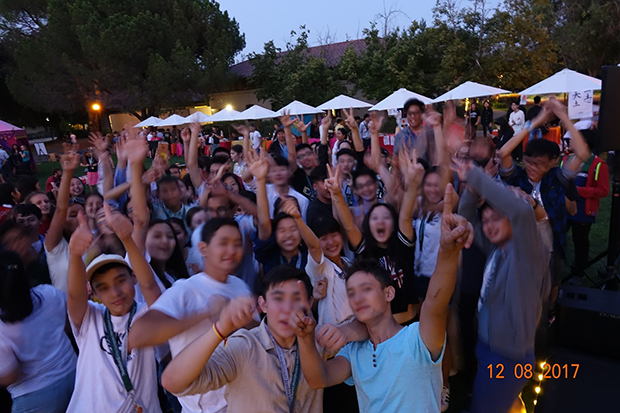 In the Field Trip, I went to the downtown of San Francisco, an amusement park called the Great America, Levi's Stadium and so on. I spent my most of the days staying with them so it was very good chance to make lots of memories which are unforgettable.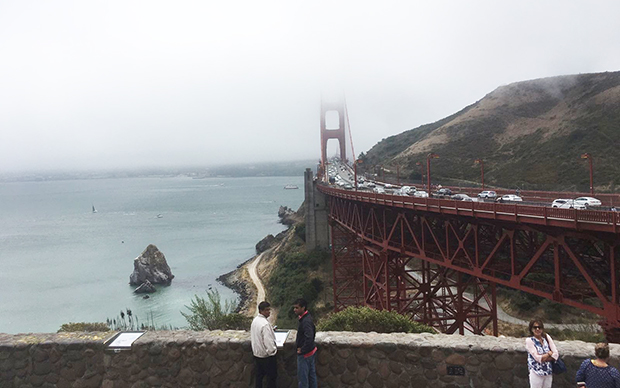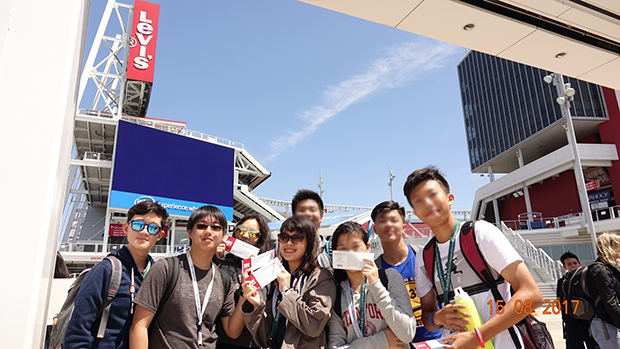 As for Global Solution, we made a imaginative country, and decided many things about the country with members in a new group from the same dorm. We thought about the political system, social security, economics and even national anthem of this country. We had meetings several times after everyday dinner, decided what it's gonna be like, and made a poster for presentation which was held on the 2nd last day. I was a member of politics section, and I could get lots of new opinions and also get to know the political system of many countries.
Two Weeks that Motivated Me to Learn
Through those various experiences, I learnt other aspects of things that I've never known. Staying at shelter for homeless people while the Social Innovation Program, discussing in Global Solutions, and many other experiences taught me lots of things. And more, they also let me realize myself that I know only little things about the world. This experience enabled my curiosity to grow more, and made me to want to study various things in the future.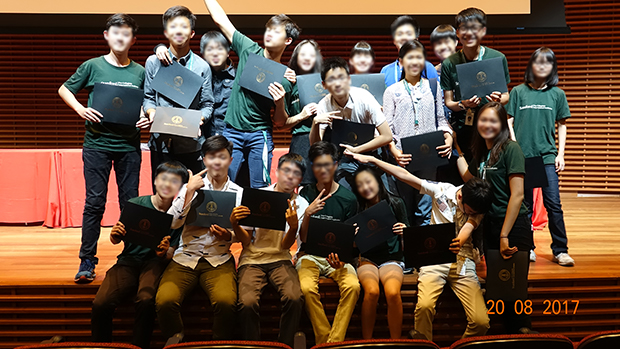 Also, I could make lots of friends who have different cultural backgrounds. Regardless of gender, we regularly talked each other in very friendly way, and exchanged our opinions equally, so it was very hard for me to farewell with them on the last day of the program. In retrospect, it's unusual that we could get to know each other in only two weeks, and I think that is the special point of the program and it's because we acted in concert all the time except when we slept at night.
This program became my wonderful summer memory, and all activities were impressive that I even thought they won't disappear from my heart after many years.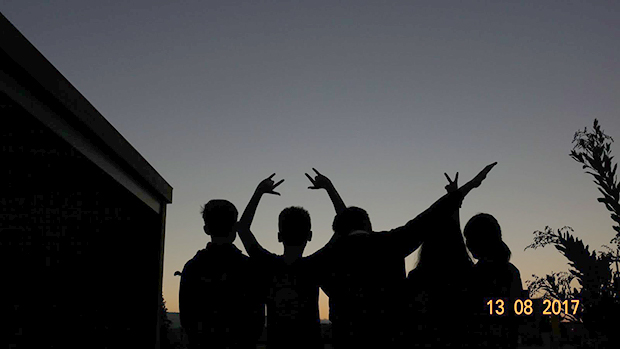 For Enjoying the Best Summer at Stanford
Lastly, I want to finish this long long report with messages to those who want to join this program next year.
First of all, it's the same in any activities that use English mainly, but please speak English without hesitation. People who want to improve their English speaking abilities should try it so hard that you manage not to speak Japanese. For me, it was the very first time that I had to speak English all day long, and I even talked to my Japanese friends in English.
Also, please regard everything as "one-time-experience" and try various things without being afraid of them. Things you experience here may change you a lot. Also, before you participating in the program, try setting a goal.
These two weeks passed very quickly, but everyday, I looked back and improved my behavior, then I made very valuable memories there, so I hope on the last day of the program next year, you will feel "Everything was wonderful," rather than "It just passed so quickly and I didn't do anything special." I hope many people join this program and make wonderful memories at Stanford.
Editorial supervision by Komako Hattori